About SA Food Tours
Hey Y'all! If you're looking for great food and a good time, look no further. The city of San Antonio is famously known for the Riverwalk and the Alamo, but is also quickly becoming a foodie destination. It doesn't matter if you live here or are just visiting for a few days, our tour is an experience you don't want to miss. Whether it is traditional Tex-Mex or dishes unique to San Antonio, our tour will excite your taste buds and show you a side of The Alamo City never seen before. Take a journey with us on our interactive and engaging tour, spanning over 3 hours with 5 stops.
About the tour
Indulge yourself with unique culinary insights and tasty food samplings, enough for a hearty lunch
group Events
Looking for an enjoyable experience for your team? Look no further.
Discover San Antonio
Our fun-loving guides know food. And they know San Antonio like only a local resident can.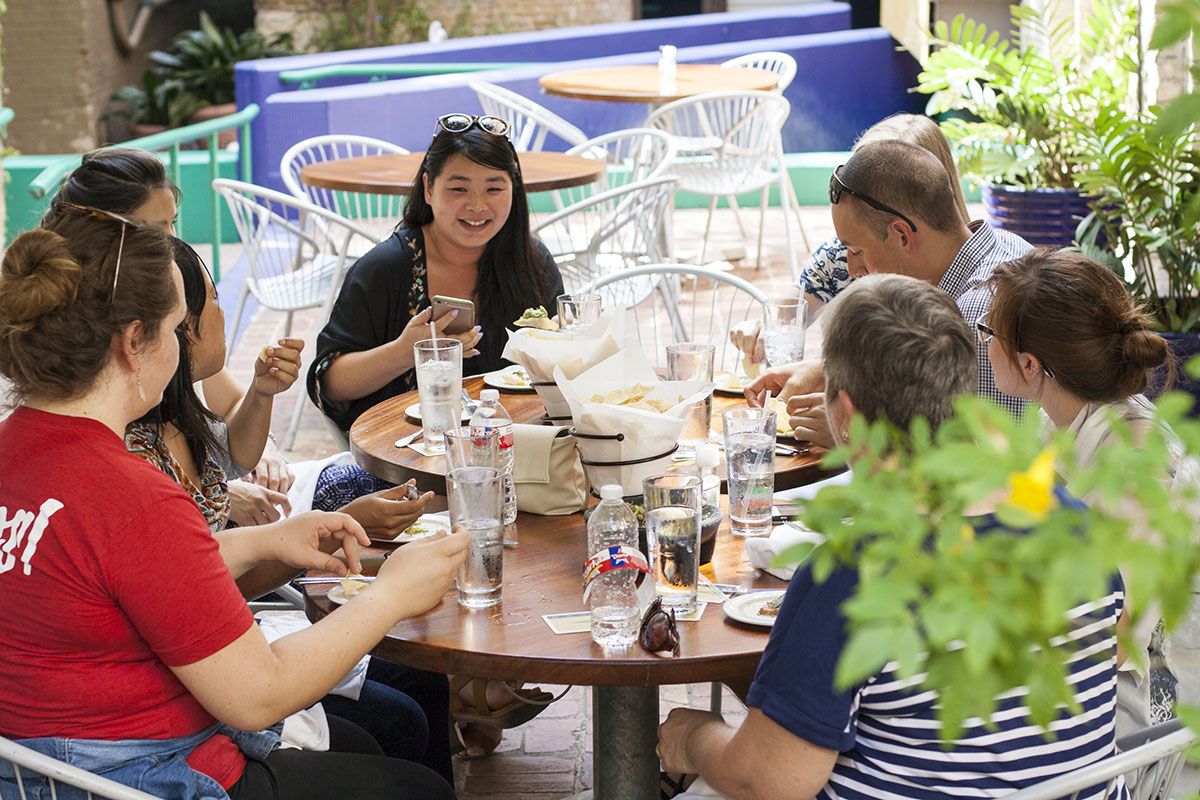 Downtown Delicacy Tour
Cuban Sliders. Local Tex-Mex. Delectable Appetizers. Scrumptious Desserts. Must we say more? Come take a journey through old San Antonio and let the food direct you.